Software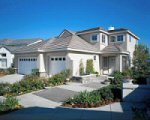 Our mission is to develop feature-rich yet simple-to-use software for medium-sized, production home builders and now custom homebuilders. By designing for simplicity, our software will minimize your implementation and maintenance costs. Additionally, we pack enough functionality into our products for them to serve as the backbone for your home building business.  Our software products are designed to work seemlessly with the Sage 100 Contractor and Sage 300 CRE to provide a complete and yet cost effective solution for any sized homebuilder.  Check out these Sage products at www.sagecre.com.
In addition to great software, we are dedicated to providing superior support. Our staff can provide your business a complete solution including database setup and conversion, installation, and training. With our affordable Customer Support Plan, you can also be confident that assistance is available when you need it.
IBSWIN
Integrated Builder Series for Windows is one of the most popular software solutions in the home building industry. IBSWIN integrates the following into one simple, cost-effective software solution: sales tracking and reporting, options ordering and purchasing, subcontractor bidding and contract creation, customer service and warranty control, construction scheduling, design center automation, and more. IBSWIN even sends commitment information to your existing accounting system, including Sage Timberline or Master Builder.
Learn more about how IBSWIN is the software solution for your business.
Webview
Webview is our internet-based companion product for IBSWIN. By placing key functionality on the internet, we can further simplify your implementation and maintenance costs. Additionally, your company can more effectively interact with home buyers, home owners, and subcontractors.
Learn more about Webview.
MasterView
MasterView is our latest product that is designed specifically for custom homebuilders.  Combining the pertinent features of IBSWIN and Webview and modified to meet the unique needs of custom builders, it is priced "right" for a small to medium sized custom builder.  It provides both a solid client/server database foundation and the benefits of a Web based application to communicate with the homebuyers, subcontractors, and project managers. 
Learn more about MasterView.