MasterView for Custom Builders
MasterView is the perfect complement to S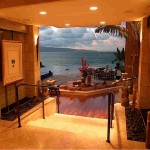 age Masterbuilder or Sage Timberline for a custom homebuilder.  Sage CRE Software products are the leading software designed to give custom homebuilders a complete solution from Estimating through Project Management and fully integrated Accounting. It offers one inclusive database solution to manage your business.
MasterView expands Sage Software's capabilities by providing a Web based add-on that uses the power of the Internet to communicate more efficiently with your homebuyers and trade partners.  It eliminates much of the manual data entry required, minimizes errors, and improves your overall professionalism.
As you know, custom homebuilding is an extremely complex business.  MasterView helps prevent important communication details from falling through the cracks.  Here are some of the key features that it provides:
Project Management – Daily Logs, RFI / Meeting Notes, AWA (change order) entry and tracking, Pick Up Lists, and Specifications & Pricing. Integrated project management control…

Change Order Communication

– provides a simple way for homebuyers to submit change orders that update directly to MasterView.

Purchasing – Using MasterView as the control center, Budgeting, Bidding and creating Contracts is greatly simplified.

Scheduling updates

– provides scheduling updates directly to your homebuyers and trade partners.

Option Selections

– simplifies option selections and processing.

Service / Warranty Tracking

— provides your homebuyers with an efficient method of communicating service / warranty problems.

Web Marketing

– capture your prospects through Website and send automated Email follow ups.
MasterView is designed specifically to make Sage MasterBuilder and Sage Timberline even more powerful and useful tools for your company.  With Sage Software, the leading provider of software in the world for mid-sized companies, you can be assured that your company will get the long term support and quality training required.   
 Contact us at sales@ibswin.com to get the MasterView Demo link….